The Crypto world is evolving. Thus, it is in the search for greater profitability and positioning that new ecosystems emerge that promise great efficiency and high competitiveness. Such is the case of Cardano. Have you heard of this platform?
If your north is finances, you seek to increase your assets, have protection and support, you should know it. It features a rigorous and robust design with the potential to perform high financial transaction volume.
In addition, you can count on security and the guarantee of a unique development model in the Crypto ecosystem. Ready for the next smart generation? Find out below.
What is Cardano?
Cardano is an agile open source transaction platform that provides great scalability and security. It was born in 2015 and it is the first Blockchain project developed from a scientific philosophy.
This ecosystem has been designed under a layered architecture that gives it easy maintenance and flexibility. In addition, it is possible to access updates through soft forks and decentralized applications (dApps).
Cardano can be used by organizations, companies and ordinary citizens. It was created by leading academics and engineers from the Blockchain community, offering advanced Cryptography.
Its essence or predominant factor is to have a flexible, secure and scalable technology. The idea is to be able to provide support to millions of users globally. We invite you to learn about its operation, vision and much more.
How does Cardano work?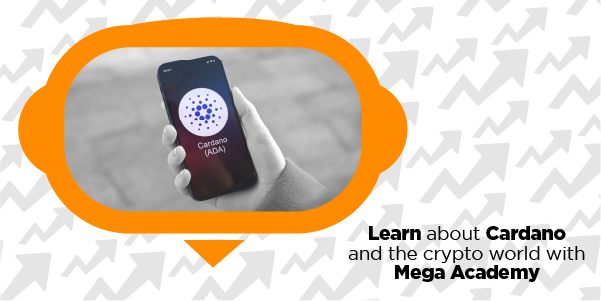 The platform uses a fundamental algorithm throughout its structure that represents an innovative element called "Ouroboros". It is used in its Proof of Stake and determines how each node reaches the consensus of the network.
With Ouroboros there is no need for a Proof of Work that requires great energy. In addition, it offers a very high level of security, similar to that of the Bitcoin Blockchain.
Cardano is based on the Smart Contracts, allowing great advantages such as more versatility and flexibility in these instruments. But do you know what the Cardano Cryptocurrency is? We tell you.
Its name is ADA, a crypto active that intends to dethrone the famous Ethereum and completely revolutionize the Crypto market. And what language does this platform use?
Cardano uses a world renowned programming language: Haskel. This allows writing precise codes and is characterized by having great acceptance and reliability in the investment process.
Click to tweet: Cardano can be used by organizations, companies and ordinary citizens. It was created by leading academics and engineers from the Blockchain community.
The "Third generation of Blockchain"
This is how it is named, this great Crypto ecosystem. While it is true that Bitcoin has the first generation of Blockchain, and Ethereum represents the second, Cardano has innovated.
The third generation of Blockchain is defined by an entirely new technology led by the ADA platform. In addition, its way of working bears some similarities with Ethereum.
Even Cardano has been cataloged as the "Nippon Ethereum". This is because, in the early stages of the business, more than 95% of the investors were Japanese.
The truth is that Cardano ensures an improvement over the Blockchain weaknesses. It promises to solve the obstacles of financial services in emerging markets such as regulations, KYC, identity, among others.
Look to the future
This platform has a broad vision that seeks to transcend and develop effectively. Check out future Cardano projects.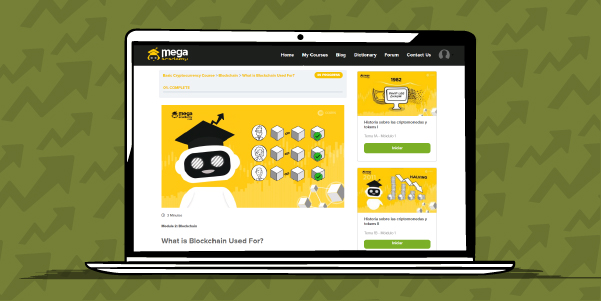 Shelley
With a clear goal, Shelley is focused on a low-risk transition with no service interruptions. Thinking about a more decentralized network will imply the change of more nodes managed by the Cardano community.
This will gradually conclude in a stronger and safer ecosystem. In addition, Shelley will work to integrate a rewards scheme, games, proof of participation, a more decentralized and honest system.
Goguen
A development run on par with Shelley, it offers the ability to build dApps. In addition, users will be able to create and use more efficient smart contracts.
For this has Plutus been created, a Smart Contracts development language and execution platform with Haskel. It is available for testing and also has Marlowe, a DSL language for financial contracts.
But the simplification of the process in the creation of smart contracts is key to offer the customer more ease. Meadow is a building platform app for non-programmers.
You will be able to create your own company contracts with verified functionalities without knowing programming.
Basho
Basho's plan is to increase the scalability and interoperability of the network. This development has improvements in accounting, high performance, side chains and greater reliability.
Voltaire
A free voting and participation system is added that will influence to guarantee a really decentralized network. All participants will be able to present proposals for improvement and make the platform sustainable.
There will be a treasury system, where a part of the transactions will serve to raise funds for development actions.
Learn about Cardano and the Crypto world with MegaAcademy
Did you know that Cardano aims to protect and promote the technology of its protocol of operability? Its mission includes the following actions:
Propose a new Blockchain with regulation of the network and Cryptocurrencies.
Improve and develop the Cardano ecosystem, which creates reliability.
Multiply the community by providing information.
Now, Cardano is an efficient alternative that constantly generates an environment of confidence among investors.
But, how to generate a solid criterion and make the right decisions with confidence if you do not have technical knowledge? Training is essential in this field, in order to achieve your goals in a competitive and voracious market.
For this, you have MegaAcademy, your ally in the Crypto universe. Discover how to identify and prevent risks, learn the best strategies and become an expert and bold investor.
We offer you the keys to take better advantage of the  capabilities of Cardano, in addition to the multiple forms of exchange. Learn everything about ICOs, DAICO, trading and much more with us.
Conclusion
Cardano represents a platform for progress and constant improvement from its infrastructure to its services. The possibility of maintaining a balance between the needs of the user and the regulators is his goal.
This factor shows a futuristic vision that will result in greater financial inclusion with more openness and freedom. Choose an instrument that offers you the maximum benefits and, above all, guarantees and security in your transactions.
At MegaAcademy we help you grow in the Crypto market, giving you experience and a high level education. Consult the topics and modules of our basic Cryptocurrency course that will allow you to obtain a greater return on your investments in Cryptocurrencies. Choose the Crypto experts! Choose Mega Academy!