Tron, the blockchain based platform to support smart contracts, looks to the future with very clear objectives. In addition to the fact that its high technology can work for daily use, it is also focused on the exchange of digital content.
But the most ambitious thing has been to bring the chain of blocks to the digital entertainment sector, from casinos to video games. Not counting the focus towards a web 4.0 decentralized ecosystem that benefits digital media creators.
This project seeks to eliminate intermediaries, providing a direct content-publisher-user interaction. Is it the ideal investment alternative? Find out in this interesting article.
Origin of Tron
Since the birth of Tron in September 2017 by the famous Chinese entrepreneur and CEO Justin Sun, the Cryptocurrency has positioned itself very well. Through the Tron Foundation, an ICO was held to raise $70 million.
After this event, the Chinese government banned Cryptocurrencies. Thus, practically from its creation, this project has faced several accusations of plagiarism, affecting its reputation.
However, Sun and his team have been able to handle this situation, which has kept the platform going until now. It is one of the best known blockchains to createDApps (Decentralized Apps).
Click to Tweet: Did you know that TRON bought BitTorrent in 2018 for $140 million? What an investment! 😮 Tron is in the top 20 Cryptocurrencies by capitalization.
For the year 2018, the Tron Foundation acquired BitTorrent, a powerful network of P2P sharing. In addition to great popularity, several important business alliances were achieved. we tell you.
Game.com
The development of the blockchain towards virtual entertainment is promoted.
Peiwo
A voice streaming application available only in China and compatible with Tron, with similar functionalities to Snapchat.
oBike
Founded in Singapore, oBike is a platform for renting and returning bikes without a station through an app.
Performance and Forecast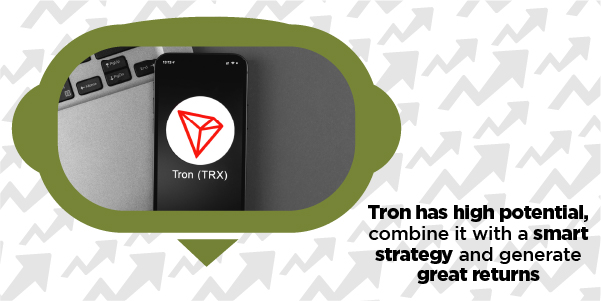 Tron has an offer of more than 100 billion tokens. Its entirety has been launched on the market, which means that no new units will be created. This factor could create a shortage, increasing its value.
In 2017, when making the initial offering of Cryptocurrencies, more than $15 billion were allocated to the private investment sector. Tron Foundation got $34 billion and the other participants got $40 billion.
In addition, a Sun company received 10 billion, putting the TRX supply at 45% for Justin and the project. The rest was divided among investors.
Today, the DeFi sector drives the Tronix price, which offers an ideal deflationary currency for good returns. Tron is very popular in the market and a useful tool to acquire products and services.
Undoubtedly, the financial market has high volatility and this is due to speculation. A bad comment, negative news, or a rumor generates uncertainty and prices can drop at any moment.
It is essential to know how to overcome volatility in any case, developing appropriate strategies for making intelligent decisions. How to achieve it?
By acquiring knowledge, knowing how the market moves. Upon meeting the Crypto world you can protect yourself from scams and significant losses.
Why is it a USDT favorite?
Tether (USDT), one of the best stablecoins so far, has great appeal towards Tron. Because?
The platform is a viable and really functional storage alternative. The reason is that Tron offers very low, almost ridiculous fees of a few cents.
However, in terms of market capitalization, these pennies represent a considerable sum. Tron has more than 9 billion dollars, only in Tether. Impressive!
Where to buy and store Tron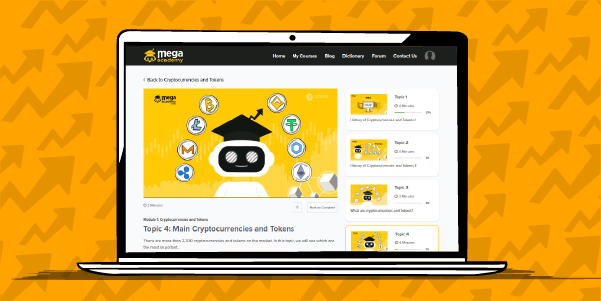 Buy Tron It is very simple. You just have to choose a good exchange that provides you with solid tools in technology, security, efficiency and agility in operations.
In addition, these exchange platforms are endowed with useful elements for a more user-friendly and functional experience. Here you can choose your purse or wallet, a necessary option to manage and store your Cryptocurrencies.
Hot Wallet
Very easy to use, widely accessible and available on the exchange platform. Remember to verify all security elements to avoid possible fraud.
Mobile Wallet
They are online to be used on mobile devices, so you can store your Cryptocurrencies and exchange them whenever you want. Freeze Tether or USD in one click.
Cold Wallet
The famous cold wallets are downloaded to your computer and do not have internet access.
Conclusion
The Tron platform has high potential when combined with a smart strategy that generates great returns. It currently has a market capitalization of more than 7 billion dollars.
This indicates that there is still a doorway to Crypto success. Are you a Cryptocurrency expert? It never hurts to update. Especially in this digital universe full of investment opportunities and asset management.By registering at MegaAcademy You will be able to develop yourself in an integral way and combine your knowledge with our professional experience of trajectory. Go much further with financial plans designed and personalized to obtain better returns on your Crypto investments.