Trading suggests speculation on various instruments in the stock market. But in the Crypto world, a good trader, trades Cryptocurrencies strategically.
The objective is to obtain a return after the investment around the movements of the prices of Cryptocurrencies. But in addition, you will be able to buy and sell the underlying Cryptocurrencies in an exchange market.
Do you consider yourself an amateur or a true expert in this field? In this article you will learn the keys that will help you master Cryptocurrencies to place the game in your favor.
What is a trader?
Do you like to invest in the Crypto world to increase your assets or boost your business? One way to do this and more is by taking actions like a Cryptocurrency trader.
But what is a trader? This is the investor who executes the trading process in search of profit generation. He can buy, sell and trade Cryptocurrencies using various strategies.
Click To Tweet: A trader is an investor who is in charge of executing different processes trading in search of profit generation. He can buy, sell and trade Cryptocurrencies using various strategies.
There are two efficient ways to trade, which will give you great advantages. We will explain to you.
Cryptocurrency acquisition
When buying Cryptocurrencies directly in a trading market or exchange, you can store them until their value increases. Then you can sell them and get a percentage of profit.
The first step is to choose a trading platform with high levels of security. Thus, your financial operations will be supported and you will have multiple functional and versatile tools.
In the market you can select a wide range of Cryptocurrencies, from the popular Bitcoin to Ethereum or Dash, among others. It is also possible to trade Cryptocurrencies against fiat money such as dollars, euros, among others.
Trading with CFDs
You can trade through derivative products known as "Contracts for Difference" or CFDs. By using them you will be able to take a position in the value of the Cryptocurrency, speculating on its price and taking advantage of the volatility.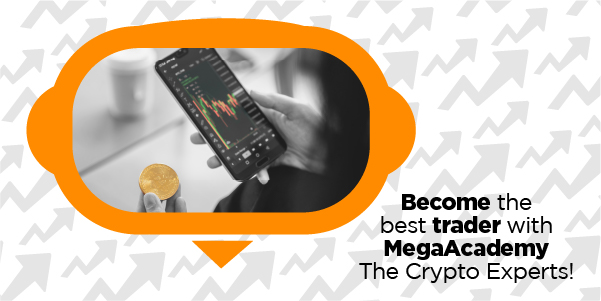 Remember that in this investment, the trader does not get the underlying asset, i.e. the Cryptocurrency. He only speculates with his prices up and down.
These strategies generally consist of taking a sell position, if you think that the price of the asset will fall; or take a buy position if you assume that the value of the Cryptocurrency will increase.
How to become a good trader?
Now that you know how to trade, we show you the qualities that will make you the best trader. Try to adopt these characteristics and you will be able to enjoy successful investments. Keep reading and find out.
Discipline
This quality is essential, not only for business but for your life in general. This factor will bring you closer to the expected result. It is associated with the control and reduction of emotions to operate with criteria, clarity and technique.
Strategy
Planning is key to being a good trader. They are a well-structured set of actions to achieve your goal, from saving to raising your standard of living.
Many investors have this ability, due to years of experience or academic training. The important thing is to prepare in various competitions to face the market Safely.
Market Knowledge
You already know that this market is decentralized,offering you a free environment and managed by a computer network. But it is important to understand more than this.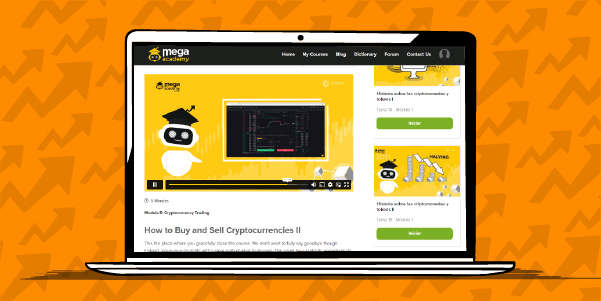 As a trader, you must update yourself and follow the relevant news. Keeping yourself informed about new technologies, Bitcoin potential or expert opinions will give you an accurate vision to act intelligently.
Trust
Confidence must be nurtured and the only tool is education. Before entering the Cryptocurrency market you can opt for basic courses to start trading or reinforce your knowledge.
money management
Market volatility and your decisions can lead to profit or loss. You must develop your ability to make good use of your assets, managing and preventing negative situations.
Learn about the Crypto world with MegaAcademy
Most investors and traders globally have embraced Cryptocurrencies as the digital assets of the future. This indicates that by instructing yourself in each concept you will be providing yourself with the appropriate tools for your future.
Do you already know about MegaAcademy? We are Cryptocurrency experts and we prepare you to integrate successfully and safely into the market. You will know the basic terms, such as tokens, blockchain or wallet, etc.
Learn in a practical and simple way the many ways to exchange, buy and sell Cryptocurrencies. In addition, you will learn how to execute your operations, prevent risks and much more.
Conclusion
A good trader must choose the right tools to optimize his operations in a competitive market. But first, it is essential to be educated to take advantage of a profitable environment.
How to achieve it? At MegaAcademy You have a professional and trained ally who will ensure updated knowledge aimed at all profiles.
Register in MegaAcademy and find a learning plan adapted to your needs, with our program you will learn to carry out your purchase and sale operations without intermediaries. Become the best trader with MegaAcademy, The Crypto Experts!