Do you remember how Dogecoin was borned? Launched in 2013 as a mockery against market investors, this Cryptocurrency has left jokes behind. The so-called "Meme Cryptocurrency" boasts a market capitalization of nearly $45 trillion.
Nobody could believe, not even its creators Billy Markus and Jackson Palmer, that the virtual currency would scale like this. Markus declared two years after the launch, that he sold all his units to buy a Honda Civic.
The truth is that now, the value of the Cryptocurrency is enviable. For many, this virtual asset could equal the fame of Bitcoin or even dethrone it. What do you think? We will know more about her here.
Why has Dogecoin become so popular?
The creation of Dogecoin generated from its first steps a revolution on the internet thanks to the fact that it was based on a meme. As is common, these cultural elements are rapidly diffusing, characterized by the use of humor.
Through social networks like Twitter, a little joke from the founders spread. His main graphic resource? They used a Shiba Inu dog as the Cryptocurrency logo, the same as the popular Doge meme.
Another important factor in terms of popularity is linked to Elon Musk, the billionaire owner of Tesla, who tweeted "Doge" in February. This triggered an impressive market reaction from investors around the world.
At the time of publication, Dogecoin was trading above $0.040 to rise 45% more in a few minutes. Later, financing through this Cryptocurrency was announced for a SpaceX satellite (Doge-1). This event was scheduled for the year 2022 and is called "Doge-1 Mission to the Moon".
However, a Saturday Night Live appearance with Musk was enough to plunge the virtual asset by 30%.
Elon Musk: ¿"Dogefather" o "Dogekiller"?
Edward Moya, senior market analyst at OANDA, a currency exchange company, says that "celebrity endorsements like Elon Musk and Mark Cuban provided justification for many early investors and gave the last push."
This is referring to the great price of Dogecoin, whose maximum values ​​have been historical. But what role does the owner of SpaceX play in this context?
Musk himself has called himself Dogefather, which translated into Spanish would be "The Godfather of Dogecoin". This raised the Cryptocurrency by 11,000% in a few months. In addition, it has cataloged the asset as the "Village Cryptocurrency".
This places Elon as a great promoter of an asset of high value and efficiency. In any case, there are already enough Dogekillers, like SHIBA (SHIB), designed to destroy Dogecoin.
So far, SHIBA has shown great potential and growth of 1,600% in one week and 27,000% in the past few months.
Is it a good investment?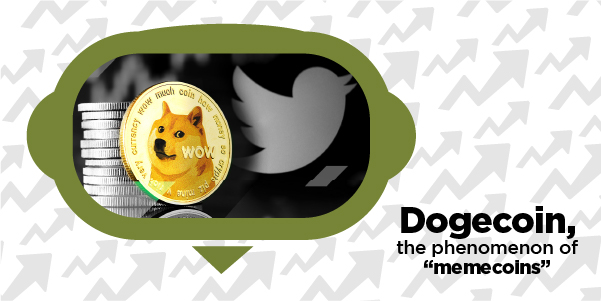 Definitely, Dogecoin went from a joke to an absolute stock market phenomenon. What does this indicate? Currently, it represents a solid and efficient alternative for managing online payments or savings.
It has millions of followers and is one of the Cryptocurrencies with the greatest future this year.
It is considered one of the safer Cryptocurrencies, according to users of Reddit.
The transactions are very agile, only 60 seconds, being even faster than Bitcoin, which requires 10 minutes.
The Cryptocurrency is developed on an open source Litecoin. However, unlike LTC with 84 million units, this one is totally unlimited.
Mining is more friendly and does not need powerful equipment such as ASICs. Mining is possible on any computer.
Dogecoin features low commissions due to its small listing costs, providing great profitability.
There are currently around 128 billion Dogecoin in circulation. This factor contributes to a high level of transactions, in addition to donations.
The Memecoin phenomenon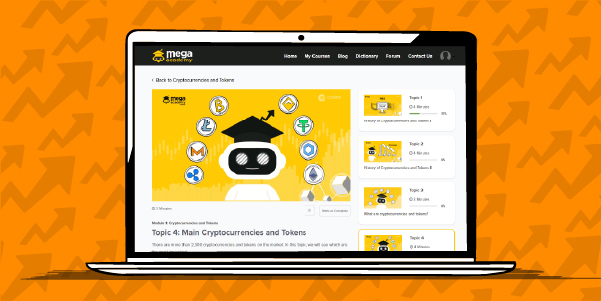 Following the great commotion caused by Dogecoin, in addition to its success, worldwide acceptance and high price, memecoins have appeared. The idea is to generate as much or more attractive interest in social networks and the internet, just as Doge did.
The examples of Shiba Inu (SHIB), Akita Inu (AKITA) or Pepe (PEPE), demonstrate the attempt to attract attention. They even use important figures to boost their trade and fame. Just like Musk did, SHIBA has the Chinese influencer and investor Charles XueBiqun.
And just as Dogecoin emerged with the support of Twitter, SHIBA INU is supported by Weibo. The idea of ​​these Memecoins is to replicate the financial success that they could have had with Dogecoin, but will they make it?
Conclusion
There is still a lot of potential in the market and every time new Cryptocurrencies are born through more efficient strategies. In the case of Dogecoin, there is evidence of a source of opportunities for large investors seeking to diversify.
To take advantage of the current markets and discover the countless benefits of "memecoins" or traditional Cryptocurrencies, you must start your training to become a Cryptocurrency expert. This you can do with the basic course of Cryptocurrencies at MegaAcademy.Understands basic and complex topics on the Crypto universe, trends, tools and operation, exchanges, ICO and risk prevention. You can also access unique guide material to improve your skills. Sign up today.